The cave, a real lab!
Scientific studies on CO2 concentration have been carried out for more than 50 years in the Grotto of Comblain.
These made it possible to highlight seasonal variations but more importantly to observe the gradual increase in CO2 concentration.
These studies are of the utmost importance in the global analysis of our climate evolution.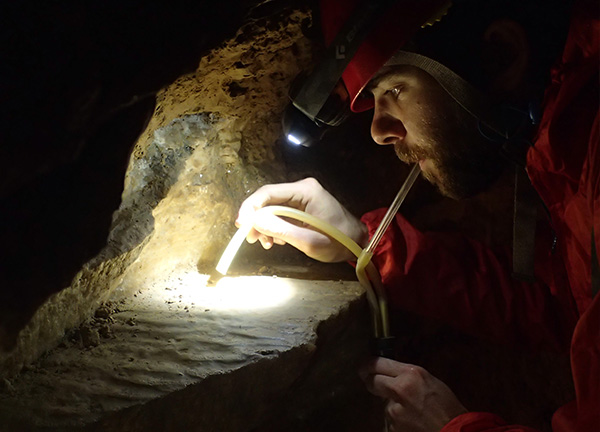 Carbon dioxide research is not the only point of interest in the cave. We also study karst phenomena and subterranea fauna.